I'm adoring a bit of Tropical print at the moment. However it's far too cold to take this look head to toe, so I've matched my tropical print skirt with a knitted green jumper and a sequined colour sheer blouse, making it a more suitable pick for the day.
River Island have created such an amazing collection based on the Latin American influence on Miami and the prints are just phenomenal. I love the use of colour and will certainly be buying a few items from their website. Although the look is fun, quirky and extremely bold, my style is much more relaxed and girly, so I'll probably be wearing a printed blouse with some cute denim shorts or invest in the printed jeans (Below) and pair them with plain tee.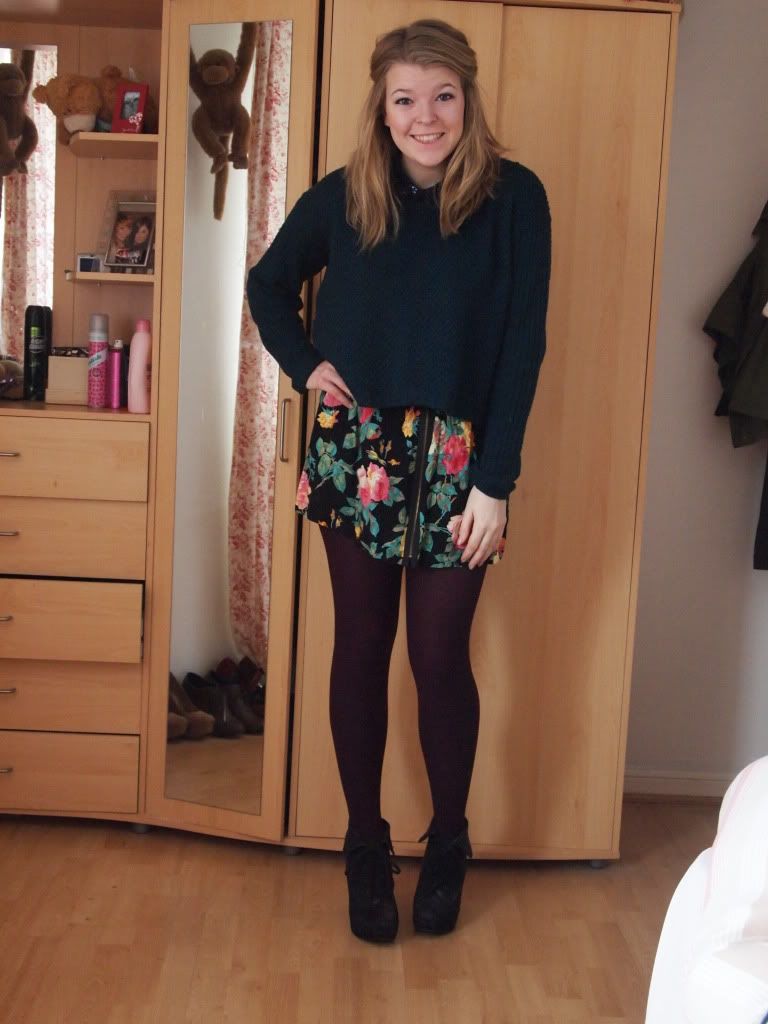 Excuse my messy room... really should learn to shut my draws properly.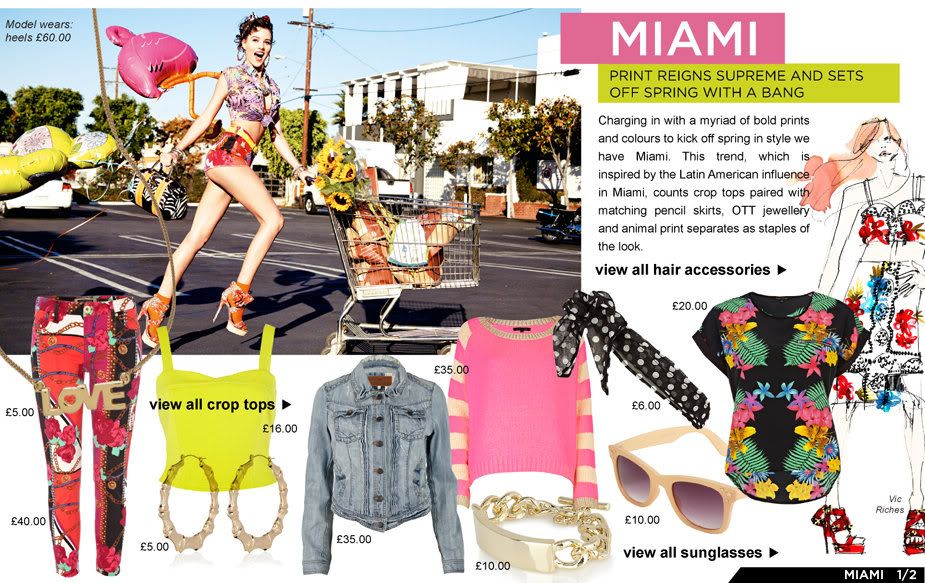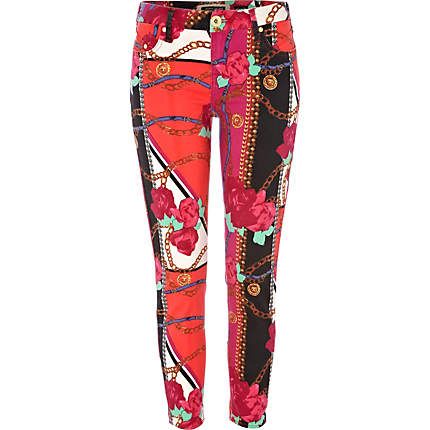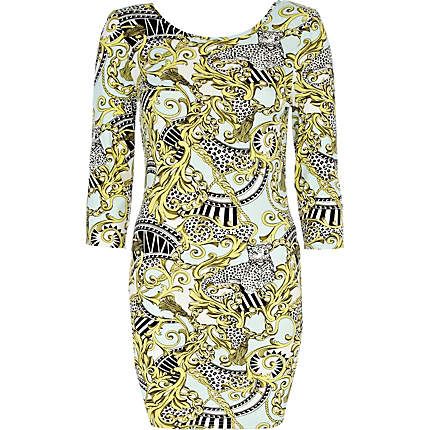 Xx